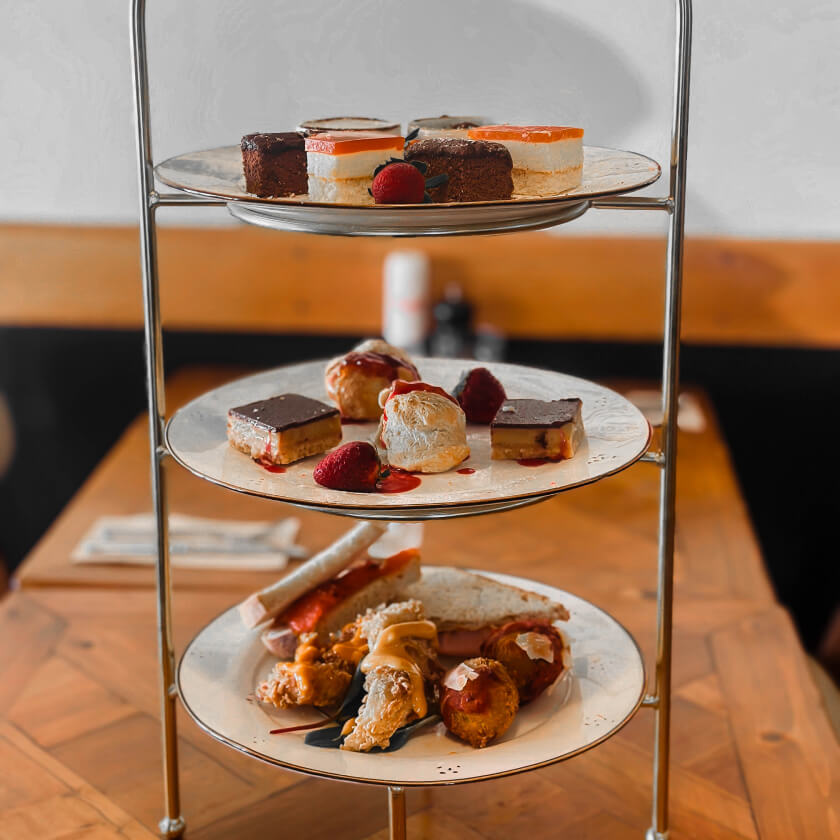 Enjoy Unlimited Tea and Coffee along
with an array of delicious Savoury and
Sweet Italian treats for $32.50, from
1:30PM-4:30PM, Monday to Friday.
Savoury Dishes
- Mushroom Arancini with Parmesan Cheese
and Pink Sauce
- Southern Fried Chicken with Harissa Mayo
- Smoked Ham and Cheese Sandwich
- Avocado and Smoked Salmon Sandwich
Sweet
- Assorted Sweets & Desserts
- Homemade Scones with Jam & Cream
T&C's Apply
- Gluten Free Option Available, Extra $7 per Person
- Minimum 2 People per Booking
- 24hr Booking Required
Please let our friendly staff know for any food allergens & intolerance.
Any special requests, halal food, etc. should be informed in advance.