Welcome to Casa Nova - Newcastle's premier dining experience and birthday party venue! We are in two locations, Toronto and Honeysuckle, and we offer a range of private dining rooms perfect for any occasion. Whether you're looking to celebrate a birthday, special occasion or enjoy a night out with family and friends, Casa Nova is the ideal choice.
Our menu features a delicious selection of dishes available for lunch or dinner. From casual dining options to fine dining experiences, our à la carte menu offers something for everyone. And don't forget to explore our extensive wine list, which is carefully curated to complement your meal perfectly.
When it comes to birthday celebrations, Casa Nova is the best choice among birthday restaurants Newcastle. Our private dining rooms are perfect for intimate gatherings with friends and family, but they also can accommodate sizeable crowds.
Allow us to take care of all the little details - from the savoury food and tempting drinks to the luxurious party favours - so you can put your feet up, take a deep breath, and relish your special day.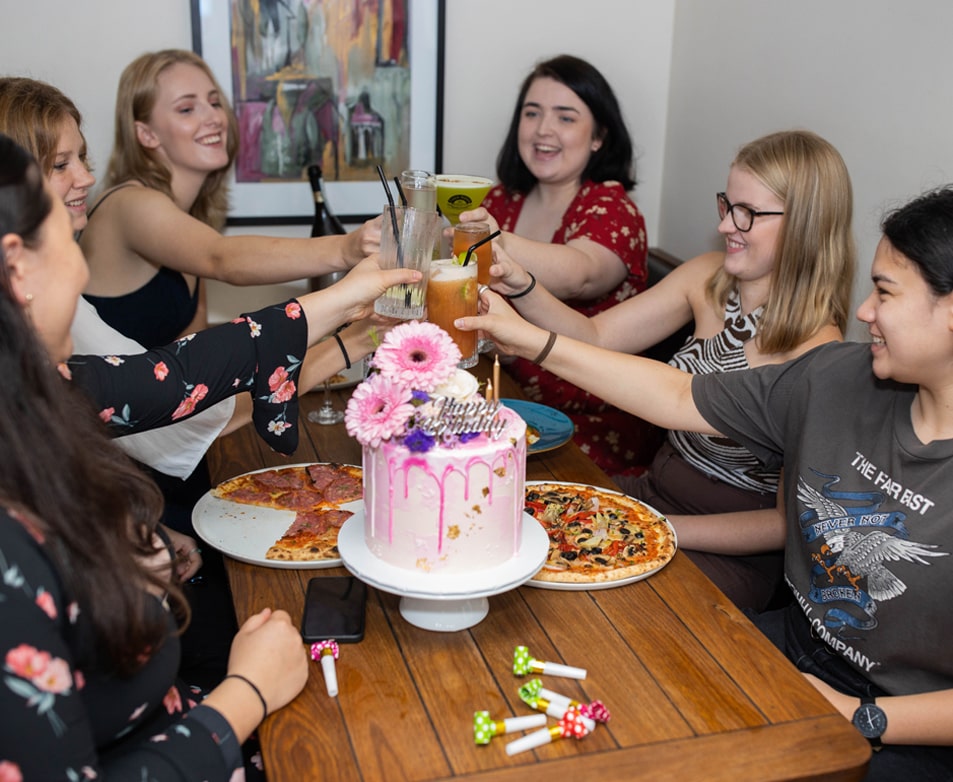 Make Your Birthday Party a Delicious Affair
with Our Italian Cuisine
At Casa Nova, we pride ourselves on serving the best Italian cuisine. Our à la carte menu offers a wide selection of dishes, from light lunches to luxurious dinners, guaranteed to please your palate. From classic pasta dishes to fresh seafood and perfectly grilled meats, our dishes are made with only the finest ingredients and perfectly cooked by our expert chefs.
Our private dining rooms are perfect for birthday parties and other special events. Whether you want to celebrate with family or friends, our intimate, elegant spaces provide the ideal backdrop for a memorable experience. We'll take care of all the details, from the heavenly aromas of the food and drinks to the delightful party favours, so you can sit back and enjoy your special day.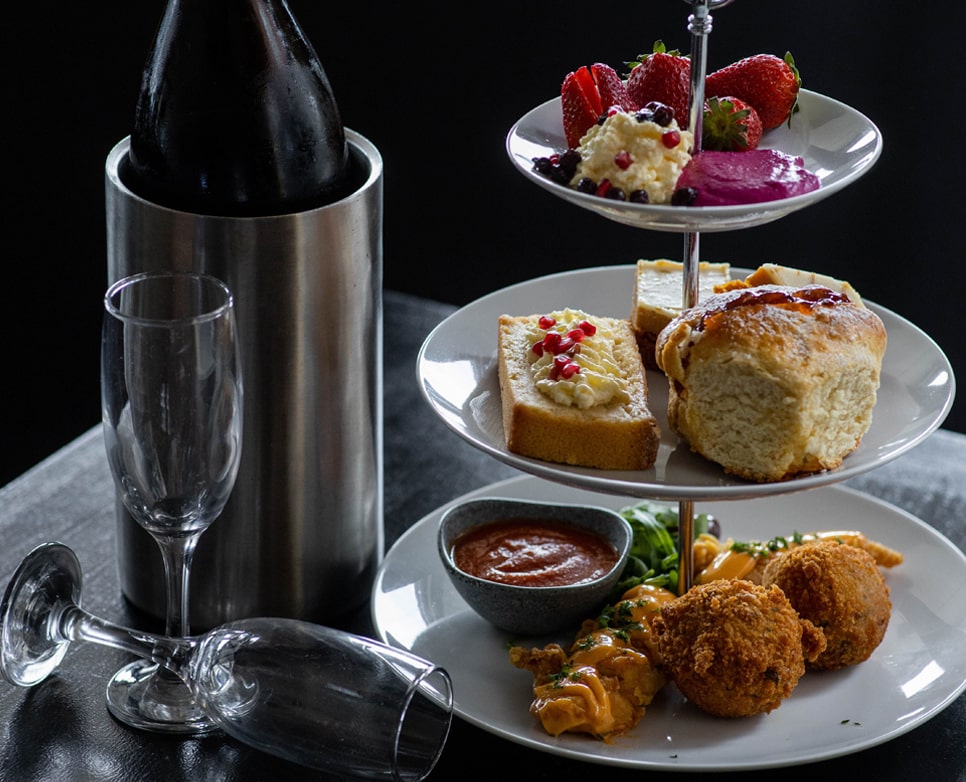 Casa Nova's Private Function Rooms: The Perfect Birthday Party Venue!
When it comes to group dining and events, Casa Nova's private dining rooms are the ultimate choice in Newcastle. Our modern interior design, combined with the vibrant atmosphere, creates the perfect ambience for any occasion.
Whether you're celebrating a birthday, hosting a corporate event, or planning a special dinner with friends or family, our private function rooms are the perfect setting. With a range of spaces, we can accommodate groups of any size. Our seasoned experts will collaborate closely with you during the event planning process, from selecting the ideal cuisine to opting for suitable adornments and everything in between.
At Casa Nova, we pride ourselves on providing exceptional service, mouth-watering cuisine, and a memorable dining experience for all our guests.
Celebrate Your Birthday in Style with
Casa Nova Catering Services
Welcome to Casa Nova, where every meal should celebrate taste and quality. Our in-house catering team is dedicated to crafting fresh, delicious meals that satisfy your taste buds and leave your guests raving about the food.
Whether planning a wedding, birthday party, corporate event, or private function, Casa Nova has you covered. Our catering services are tailored to meet your needs and preferences, from the menu selection to the food presentation.
Excellent and Professional Service
When you get in touch, our team will join forces with you to design a personalised catering experience that will leave a long-lasting impression. We take care of everything, from the set-up and presentation of the food to the clean-up afterwards, so you can relax and enjoy your event.
Treat your guests to a unique and unforgettable experience with the exceptional catering services of Casa Nova, perfect for any size event.
Connect with us today to uncover more about our services and plan your next event!
*Please note that our menu items, ingredients, and drinks selections may change
occasionally; please use these recommendations as a general guide.
SIGN UP FOR OUR NEWSLETTER
There's a lot to look forward to at Casa Nova. Chef specials, new promos,
and more. Keep up to date – sign up for our newsletter and follow us
on Facebook and Instagram.