Look no further for the best vegan restaurant Newcastle has to offer. Because at Casa Nova, fine dining doesn't have to be reserved for those with a taste for animal products. Our menu has delicious Italian dishes that please even the most discerning vegan palate.
Our chefs have created a menu that will tantalise your taste buds while filling your stomach. We hope you take a moment to browse our offerings and find something that makes your mouth water!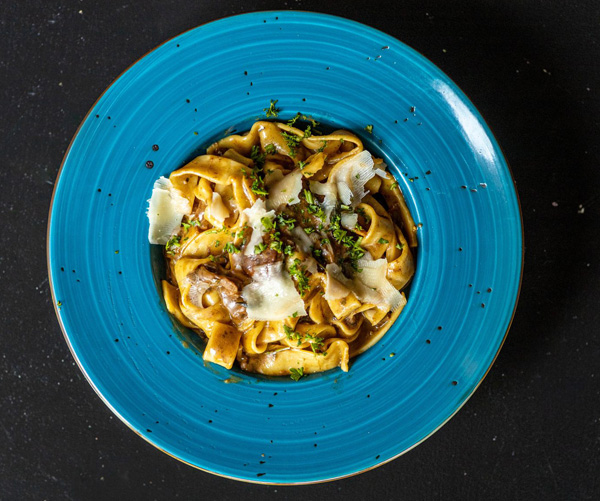 Casa Nova's Vegan Menu Will Make You Healthier
and Satisfy Your Cravings!
You're ready to take your health to the next level and satisfy your cravings with the vegan menu at Casa Nova!
Forget that you only have a few boring options when dining out. Even if you are not a vegan, you will be able to satiate any craving with the help of this brand-new menu that is entirely vegan.
We are aware that maintaining a healthy diet can be challenging at times. Because of this, we have made it our mission at Casa Nova to provide food that is not only delicious but also nutritious, with the goal of making you feel good about your body and yourself. The same can be said for our brand-new vegan menu. Eating our plant-based dishes makes your body feel strong and energised throughout the day because they are delicious and packed with the vitamins and minerals your body needs.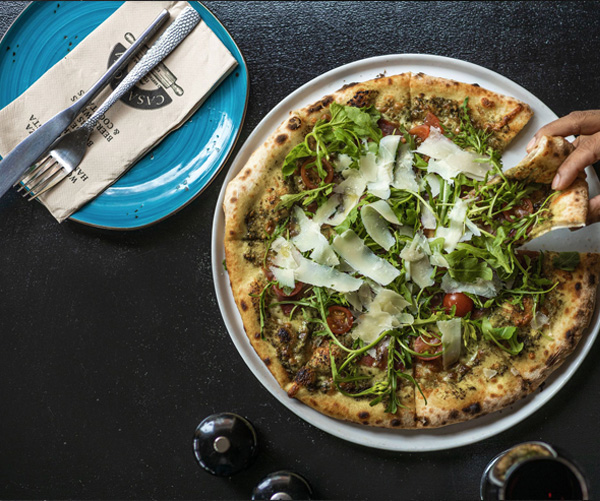 Indulge in the Best Vegan-Friendly Italian Fare at Casa Nova
You deserve better.
We believe in you. We believe in your dreams, goals, and ambitions because we know you can do anything when you're fueled with the right foods and drinks. But what happens when the food you want is only sometimes available? We've got you covered.
Casa Nova Italian Restaurant is where all of your vegan dreams come true. We're plant-based and vegan-friendly, so there's no need to worry about us serving meat or dairy products—you can relax and enjoy a meal without worrying about what's on your plate! From our delicious
vegan burgers and pizzas to our delicious brunch options, there's something for everyone at Casa Nova. And if you're still not convinced? Our menu is sure to convince you otherwise!
Savour the Flavour of Italy with
Our Plant-Based Burgers
Delicious food can be made from almost anything with the right ingredients. Regarding burgers, this means keeping things as straightforward as possible, excluding using any meat or dairy products.
Our vegetarian burger is prepared with freshly chopped vegetables and comes with chips, hummus, and tomato sauce on the side. It is a straightforward meal that is high in nutrients and will leave you feeling satisfied without weighing you down.
Our Vegan Pizza Will Make You Say, "Mamma Mia!
Pizza is excellent, but a pizza made with vegan ingredients is even better.
We know what you're thinking: there's no way a pizza that doesn't have cheese on it could taste good.
Because we use cheese that has been verified as vegan, that's why! Our pizzas are made with entirely plant-based ingredients, and they come topped with mushrooms, black olives, marinated artichokes, wild rockets, and cherry tomatoes. This ensures that you get all of the flavours you crave without compromising your commitment to a lifestyle that is kind to animals.
We have the perfect solution for you if you are looking for a restaurant to eat at.
We are an Italian restaurant that serves vegan food and adheres to vegan principles. We are always excited to see familiar faces and can't wait to feed you some of our delicious food!
Click on the link provided below to reserve your seat right away.
Disclaimer
*Please note that our menu items, ingredients, and drinks selections may change occasionally; please use these recommendations as a general guide.
SIGN UP FOR OUR NEWSLETTER
There's a lot to look forward to at Casa Nova. Chef specials, new promos,
and more. Keep up to date – sign up for our newsletter and follow us
on Facebook and Instagram.