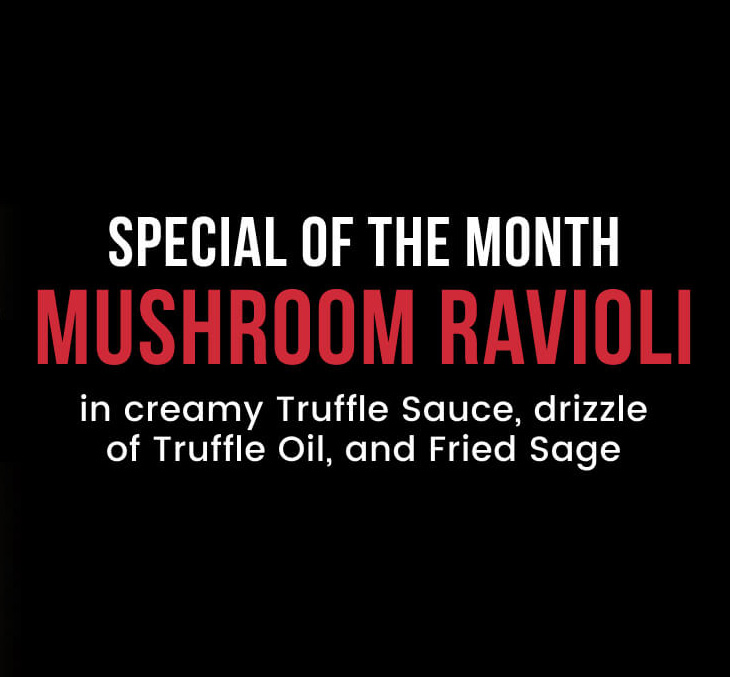 AVAILABLE UNTIL THE 30TH OF NOVEMBER
Enjoy summer days with a hint of luxury
and delicious flavours with this month's
special MUSHROOM RAVIOLI in creamy
truffle sauce, drizzle of truffle oil,
and fried sage!
See you at Casa Nova!
SIGN UP FOR OUR NEWSLETTER
There's a lot to look forward to at Casa Nova. Chef specials, new promos,
and more. Keep up to date – sign up for our newsletter and follow us
on Facebook and Instagram.