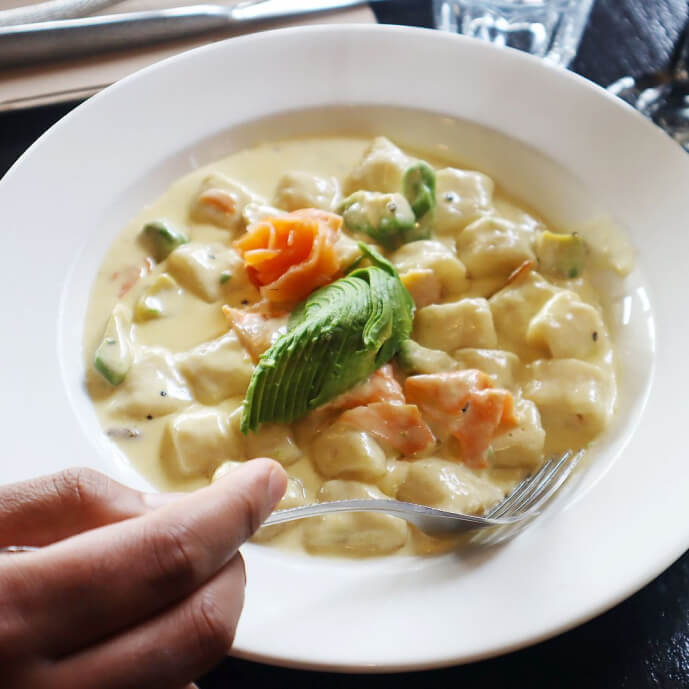 Yes, Gnocchi Night is BACK!
Show your love for pasta every Wednesday Night
with our Wood Fired Gnocchi Night, for just $25 per dish!
Take your pick:
Fried Gnocchi with 4 cheese fondue, and a drizzle of truffle oil
Gnocchi with Napoletana sauce and basil pesto
Gnocchi Casserole with pepperoni, olives, anchovy, and egg
Gnocchi Tartufi with truffle paste, cream, and a drizzle
of truffle oil
Gnocchi alla Vodka with pink sauce
Gnocchi Aphrodisiac with smoked salmon, avocado,
and cream sauce
You may also pair your wood fired gnocchi with
a glass of wine FOR JUST $10!
SIGN UP FOR OUR NEWSLETTER
There's a lot to look forward to at Casa Nova. Chef specials, new promos,
and more. Keep up to date – sign up for our newsletter and follow us
on Facebook and Instagram.